Alan Rosacker
M. Ac., Dipl. Ac., L. Ac.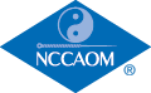 Alan Rosacker is a classically trained, nationally board certified and licensed Acupuncturist. He received his Masters Degree in Classical Five-Element Acupuncture from The Institute of
Taoist Education and Acupuncture in Louisville, Colorado (ITEA). Alan is certified by the National Certification Commission for Acupuncture and Oriental Medicine (NCCAOM) and Licensed by the state of Colorado and the state of Hawaii.


Alan practices and shares this medicine with
great passion and joy which comes from his own personal experience of its transformational power. For over 12 years Alan has received
Five-Element Acupuncture and truly believes in this medicine's ability to heal the Body, Mind, and Spirit. Not only can this medicine be beneficial in healing the ailments of the body, it can also strengthen our connection to the deeper aspects our self. Strengthening this connection can have a resounding affect on our lives. This leads to a less fragmented and a more fulfilled life. This is the kind of alchemy and transformation that ripples out into the world around us in unseen and positive ways. It is Alan's wish for every patient to experience the healing potential of Five-Element Acupuncture, and for this to bring about greater health and a deeper connection to oneself.

Alan is also a certified practitioner in a form of structural acupressure known as Zero Balancing. He integrates "ZB" into his acupuncture treatments when and where it is most beneficial for the healing of the client.



Qualifications:

Masters of Acupuncture (M. Ac.), The Institute

of Taoist Education and Acupuncture (ITEA)

Louisville, CO

Diplomate in Acupuncture (Dipl. Ac.), The National Certification Commission for Acupuncture and Oriental Medicine (NCCAOM)

Licensed Acupuncturist (L. Ac.), State of Colorado and State of Hawaii

Certified Practitioner in Zero Balancing (CZB)

Bachelor of Arts (B.A.) in Ecology and Evolutionary Biology, University of Colorado at Boulder
Testimonials:

"Alan Rosacker is a very kind and gentle practitioner who truly loves what he does. I have been receiving Five Element acupuncture from Alan for the past year and I always leave feeling like a piano that just got a fine tuning. What was once dull and out of sync becomes balanced and energized. His assessments and treatments are always spot on. I highly
recommend Alan and the work he does." ~ Kenna N.

"Alan is a wonderful human and a great practitioner.
My highest regards!" ~ Jared U.

"Alan Rosacker is dedicated to excellence in functional Worsley Classical Five Element Acupuncture. His commitment to the highest possible standards of practice are evident in his care for his clients and the inevitable improvement in their quality of life." ~ John B.
"Very thorough and kind treatment. Thank you!"
~ Kaila W.
"Acupuncture has been an integral part of my health and well-being for the past 18 years and Alan
Rosacker is my go to doctor. Highly skilled, compassionate, and fun to be around. This guy rocks!" ~ Wesley R.

"I was a little skeptical about acupuncture, but after hearing good things about it, I thought I'd give it a try. Alan Rosacker came recommended to me, and I have to say, he truly is amazing! I found the experience to be extremely relaxing, peaceful and helpful in relieving back pain. Alan is very professional, knowledgeable and kind. I will definitely continue seeing him." ~ Brittany L.


"Alan is a great acupuncture doc, and one of the best medical caregivers I've ever experienced. He is personable, energetic, compassionate, and has terrific common sense about what he does. His acupuncture skills are excellent: my sessions with him were pain-free, powerful and effective. Alan's care really helped me through a difficult time. Alan gets my highest recommendation. Whether you're new to acupuncture or just in need of a new acupuncture doctor, Alan
would be a great choice." Rich B.


"I can't believe it, but this man somehow managed to calm my violent snoring. Seriously his skilled hands have quelled my propensity for audible log sawing
while asleep. Alan Rosacker has saved my
relationship and lowered my stress levels. If I could give him 50 stars, I would." ~ Jack M.


"I've always been scared of acupuncture because I
have never been a "needle" person, but I'd been struggling with some health issues that traditional western medicine wasn't helping. Alan made my first experience fantastic and made me a true believer in
the power of acupuncture. He's extremely knowledgeable, comforting, and really listened to my specific needs/fears etc. He has a true gift and I would highly recommend him. Thanks Alan!!" ~ Arden L.

"I have worked with Alan for almost a full year. Before meeting Alan, I had seen four other acupuncturists over eight years. Alan definitely stands apart and is the best from the experiences I have had in the past. He is an incredibly knowledgeable practitioner with a special touch. I have a strong sensitivity to most treatments, Alan is equally sensitive to my needs. The work we have done together has completely changed my life in many ways, including eliminating the need for me to take over-the-counter medication for my seasonal allergies. The specific practice that Alan specializes in - Five Element - has been my absolute best experience of providing me with a level of balance in my physical and emotional life that I have not had before. Alan takes the time you need to educate you on the elements and points and their specific benefits. He is kind, thoughtful and balanced in his approach. I honestly can say that I do, have and will continue to refer Alan to anyone who is seeking an alternative approach to their personal healthcare." ~ Frances M.